Our Customers
We'd like you to meet some of our customers and share in the fun here at Shafter Shootin Irons & Such.
This is Jude who is 8 years old and his Father Harvey. Dad just bought Jude his first shotgun, an H&R 20 Gauge, that they'll use when they go Dove hunting with this year.
We all got together, had some cake, punch and ballons to celebrate Jude's first shotgun, I'm not sure, but by the size of that smile, I'd say he's pretty happy!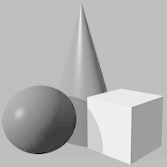 The big surprise of the night was when Jude presented me with a plaque that read:
Presented To
Shafter Shootin Irons & Such
Randy Walker
For Superb Firearms Sales Service
Thank You, Jude Reyes
2013
Definitely one of the very best awards I've ever received!!
Facebook Postings

Erik Johnson reviewed Shafter Shootin Irons & Such — 5 star
I went in today to inquire about purchasing a handgun and received a great welcome right off the bat from Randy's wife and dogs. Randy is a very knowledgeable and personable person. He will answer all your questions and will not BS you. He recommended a couple handguns that he had there in his office that I really liked but they weren't what I was after (at the moment, anyway). He understood and did not try to push them on me as if he just wanted to make a sale. He wants you to purchase what you feel is right for you. I left knowing what I want to purchase and it's for a great price. I will likely purchase the other two handguns in the future. I am very happy with my first experience and can't wait to come back!
Jacob Wallace reviewed Shafter Shootin Irons & Such — 5 star
I went to Randy for my first fire arm purchase. Not knowing what I was looking for. I began to explain my use for and reasons why I was looking. He knew exactly what I was looking for. excellent customer service, competitive prices, super easy to work with and very understanding. Shoot, my first visit I spent 2 hours just shooting the breeze from one army vet to another and didnt buy a thing, not once did I feel pressured to purchase anything.
I highly recommend Shafter Shootin Irons.
Mike Carender 10.31.17

Randy makes you feel like you are at home need to get a gun fixed or buy a gun
Shafter Shootin Irons is the best gun shop in town-5 Star
Darren Armstrong reviewed Shafter Shootin Irons & Such — 5 Star
October 23, 2017
Randy is super personable and helpful. I have purchased several guns from him a couple through him and a couple GunBroker purchases I had shipped to him and all experiences were excellent. Not to mention he's the best priced FFL I've dealt with. Thanks RandyStc Choat

March 26, 2017
We my wife and I thank Randy for all his help in teaching us what we did not know about GUNS. Randy has been such a great help with choosing what we needed to protect our home. If you are looking for a place to purchase your firearms Randy is a great choice.

Trish Ferdon
March 1, 2017
Very nice friendly place to get personalized service in gun purchases.
Petting Randy's sidekicks (dogs) is great fun while waiting to complete one's purchases.
I only buy my firearms from Randy Walker at Shafter Shootin Irons best atmosphere to buy!
One of the best customer service I've seen. you gotta try the sweet tea !!! I was recommended randy walker by some friends of mine who have been previous clients of his . He was very informative and help me get the ball rolling on my quest in earning my ccw license . The locations was pretty easy to find if you have gsp services , if not the website had directions from the main hwy. Once you arrive you'll be greated as a friend instead of just some person who's looking to spend money, nice homecoming feel , those who understand, would know the feeling. I look forward in doing future business with #shaftershootinirons&such
Best customer service hands down, thank you for what you are doing Randy and keep it up
like the place...
Provides an interesting variety for sports enthusiast.
I picked my gun up Friday and already took it out target shooting and I just love it. Thank you Randy.