Shotguns!!!
Marshall Walker hand picked these shotguns himself. In stock, and ready to go!
Interstate Arms Hawk
12 Gauge, Pump Action
3" Chamber, Fixed Cylinder Choke
18.5" Barrel, 38.5000" Overall Length
Blued Matte Finish, Black Synthetic Stock With Recoil Pad, Checkering
Ghost Ring Sights
Price: $350.00
US Sporting Goods
12 Gauge, Side By Side
3" Chamber, Multi-Choke: Cylinder, Improved Cylinder, Full Cylinder
28" Chrome Lined Hammer Forged Barrels, 43.75" Overall Length
Blue Finish, Checkered Pistol Grip, Walnut Stock And Forend
Cast Off Stock, Extractor, Double Triggers
Weight: 7.2 Pounds
Price: $445.99
We also have many more models and styles to choose from, just call or email and let us know what you want.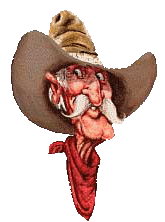 Shafter Shootin Irons & Such
661-630-5311
661-840-5757 Fax
Email: Randy@shaftershootinirons.com info@shaftershootinirons.com